Corporate Photo
Booth Hire
Call us crazy, but when it comes to elevating your presence in today's socially-driven market, it makes sense that you need to connect with your clients on a social level and you can do this, utilising one of our social media photo booth options.
Our experiences are designed to have a huge impact, and gain maximum exposure.
A product launch, a brand activation or a corporate event needs social media attention… or just a whole lot of extra fun! Our GIF photo booth hire is the perfect way to create engaging and interactive experiences for guests through animations, photos, GIF's and Boomerangs!
Share the fun instantly and easily with one of our social media photo booth options.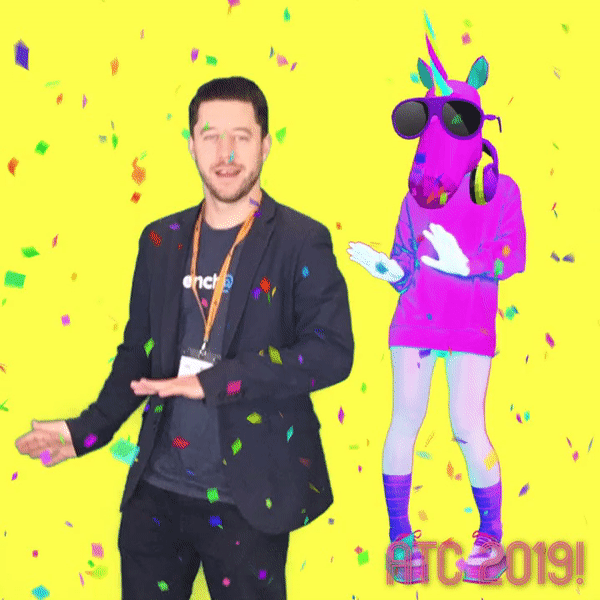 SO SIMPLE, THE GUESTS CAN RUN IT THEMSELVES
ENGAGE YOUR AUDIENCE, INCREASE YOUR
Want to know how to not only create user generated content from an event but also how to have it shared all over social media, live from the event?
By partnering with us to create moments of magic that can be finitely branded and customised and then shared for the world to see! Those kinds of experiences don't pop up every day and when they do, people want to share them.. a lot!
We're a visual activation agency that yes, not only hires social media photo booth options but provides our partners and clients with results. Whether that's building a marketing database, engaging with consumers and potential consumers in a positive way or building their social following. We do it through innovative, creative and quite often one-of-a-kind digital and print solutions!
"We booked Social Exposure recently for a massive fan event in Melbourne and we couldn't be more impressed with their service and professionalism. Not only was the end result for our audience top notch they were also a pleasure to deal with behind the scenes, including managing many last minute requests. In my mind there is no one else in Australia who do these events better. We're in the process of booking them again for a pile of future events."
PERFECT PICTURE QUALITY with photo booth options and custom DSLR photo solutions to turn your marketing dreams into real-time experiences.
Our deck of photo solutions are the ultimate powerhouse in online exposure, guest engagement, instant brand awareness and downright fun! From glitch filters to video content, we have options to connect with your ideal client through fun, engaging, next-level photo experiences that will have them la-la-loving your brand and sharing their experience at your event faster than you can say 'Tweet Me!'. 
We become creative collaborators, working with your team to design exciting and memorable brand activations.
Give us your brief, tell us your marketing goals for sharing your brand story, and watch as we transform it all into something worth sharing!
"I recently had Social Exposure at the Gymnastics World Cup and they were fantastic to work with."
Here's the eBook about Social Exposure and how to get up to date with our activations and news. We know you'll love it but don't worry, you can certainly unsubscribe any time! Looking forward to socialising with you!